| | | |
| --- | --- | --- |
| Elena MUKHINA | | Soviet Union (URS) |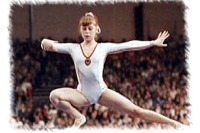 | | | | |
| --- | --- | --- | --- |
| Date of birth | 1 June 1960 | Hometown | Moscow |
| Place of birth | Moscow | Profession | |
| Date of death | 27 December 2006 | Start gymnastics | |
| Gender | Female | Club | |
| Nickname | | Head coach | Mikhail Klimenko |
| Spouse name | | Favourite apparatus | |
| | | | | | |
| --- | --- | --- | --- | --- | --- |
| World class in | 1978 | First competition | | Last competition | 1980 |
"I think Mukhina deserves the [IOC] award more than anybody else. A grave injury deprived her of the opportunity of competing but it did not deprive her of courage. I was delighted to hear her say that she definitely intends to remain in the Olympic movement."
Juan Antonio Samaranch
---
Elena was born on June 1, 1960, in Moscow. Her father left the family when she was very young and her mother died a short time later, so Elena was raised by her grandmother. Her first coach was Sofia Muratova (3rd AA at the 1956 Olympics). In December 1974, Mikhail Voronin took over and within a few years had her performing some of the most difficult skills of the time. Elena's "signature" move was a full-twisting Korbut salto on UB; she was also one of the first females to perform a full-in salto on FX. After winning the World title in 1978, Elena fought off injuries and was never able to repeat her 1978 success. Tragically, she was paralyzed during a training session just prior to the 1980 Olympics. Today, she still lives in Moscow with her grandmother. For more information on Elena, visit CSKA Hall of Fame.
1978 world all-around champion Yelena Mukhina's career ended in a tragic twilight less than two years later, when she was paralyzed during a floor exercise pass. Nevertheless, her legacy is one of a gymnast as courageous as she was elegant.

Born in Moscow, on June 2, 1960, Mukhina rose quietly through the Soviet gymnastics ranks. In USSR championships competition, she was 11th in '76, second in '77 and first in '78.

1977 was Mukhina's breakout year on the international scene. At the World Cup in Oviedo, Spain, she won golds on uneven bars and beam, and placed fifth all-around. At the European championships in Prague, she was first on uneven bars and beam, tied for first on floor, second all-around and third on vault. In '78, Mukhina became the all-around world champion and tied for the gold on floor (where she was one of the first women to do a full-twisting double back).

Mukhina's career stalled in '79, when she faltered to fourth place all-around at the European championships in Copenhagen. She did win two medals in event finals there, though - gold on uneven bars and silver on floor. Domestically, she finished only 14th all-around at the USSR championships. At the end of the year, a leg injury forced Mukhina to sit out the world championships, but she returned to training in hopes of performing in the '80 Olympics, held in her hometown. At a pre-Olympic training camp in Minsk, however, she broke her neck during a tumbling pass on floor exercise.

Wheelchair-bound since her 1980 training accident, Mukhina lives with the grandmother who raised her in an apartment in northwest Moscow. In 2001, the apartment was renovated by the husband of Larisa Latynina, and Mukhina's former teammate Yelena Gurina moved in.

"Everything good in my life is from God," says the deeply spiritual Mukhina. On the occasion of her 40th birthday (June 2, 2000), Russian President Vladimir Putin honored Mukhina with his proclamation that "in life, you are a champion - our pride and glory."
Medal Total
Worlds: 3 Gold, 2 Silver
World Cup: 2 Gold
Europeans: 4 Gold, 2 Silver, 1 Bronze
Year

Competition

Team

AA

1976

All-Union School Spartakiade
Jr. USSR Championships
USSR-CSSR Dual Meet
USSR Championships

-
-
1
-

1
1
-
9

1
-
5
-

-
-
-
-

-
-
-
-

1
-
5
-

1977

11. European Championships
Moscow News
Paris Grand Prix
USSR Championships
USSR Cup
USSR Spartakiade
World Cup

-
-
-
-
-
-
-

2
3
11
2
1
4
5

3
5
1
-
-
-
-

1
4
2
-
3
1
1

1
-
-
-
-
-
1

1
3
-
-
1
1
-

1978

19. World Championships
Moscow News
USSR Championships

1
-
-

1
1
1

-
3
-

2
1
-

2
2
-

1
1
-

1979

12. European Championships
USSR Championships
USSR Spartakiade

-
-
-

4
14
18

4
-
-

1
1
-

-
-
-

2
-
-
Szovjet Sport 1980: Bajnokok párbeszéde

Original elements: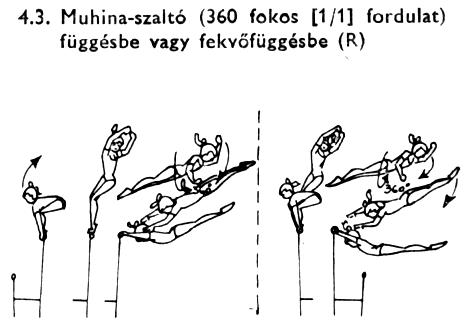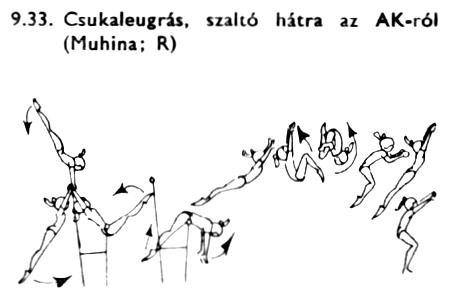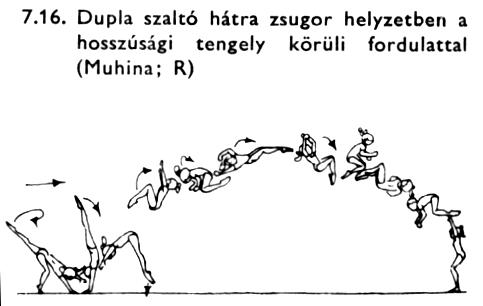 Gymnastics > Biography > Mukhina